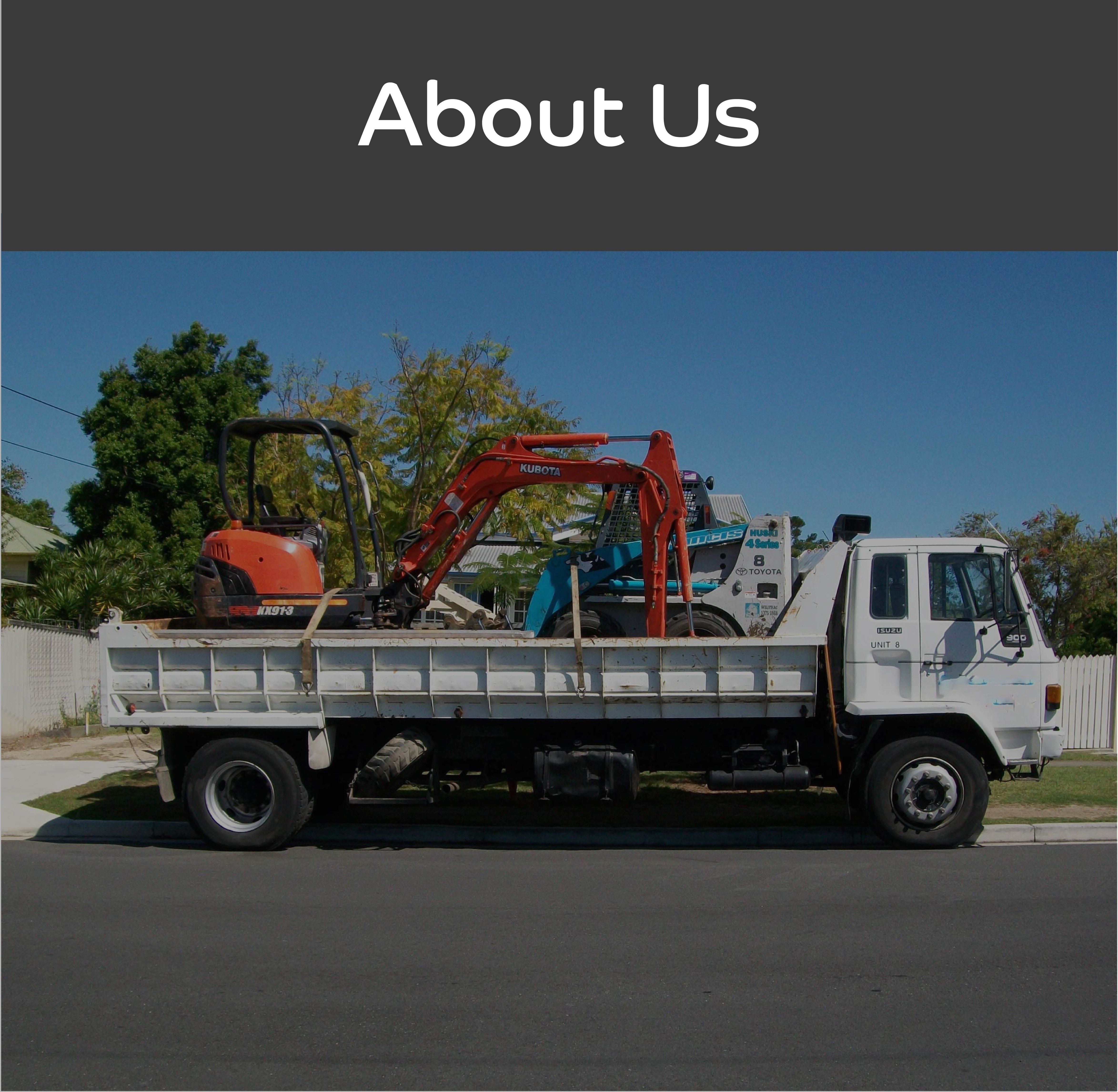 About A1 Dusty Earthworks
A1 Dusty Earthworks Pty Ltd provide earthmoving services in Moorooka as well as excavation and earthmoving services and contractors within the greater Brisbane and Ipswich areas. We have 20 years' experience in Residential and Civil earthworks and Roadworks. Our earthmoving equipment would suit any medium size project and is available for hire at competitive rates.
Combination Plant Equipment
Isuzu Truck – 6m x 2.5m
8 tonne tipper
Skid Steer Bobcat – 2.5 tonne, width 1.55m, tilt head batter bucket
Excavator – 2.4m high, width 1.55m with tilt bucket and removal canopy
Attachments
Rock Breaker
Ripper
Post Hole Borers – 300mm, 350mm, 450mm
Spreader Bar
Bucket sizes – 300mm, 350mm, 450mm with blades
Competitive Prices
$110 per hour – combination Truck, Bobcat and Excavator
$40 per hour – Rock Breaker
$25 per hour – Ripper 
$100 equipment delivery, $50 every consecutive day thereafter
10% GST – added to all bills
Please NOTE:
Dumping fees – dependent on dump site charges and proximity to job site
COD – We have a payment on completion work policy.
Minimum 3 hour hire (1hour delivery + 2 hours work)
A1 Dusty Earthworks are your local earthmoving and excavation company and provide earthmoving services in Moorooka, Brisbane and Ipswich areas. We are also capable of jobs outside of our normal service rang so give us a call today on 0411 607 706 to discuss your excavation project. 
'Why not give us a go……'
With Over 20 Years Experience