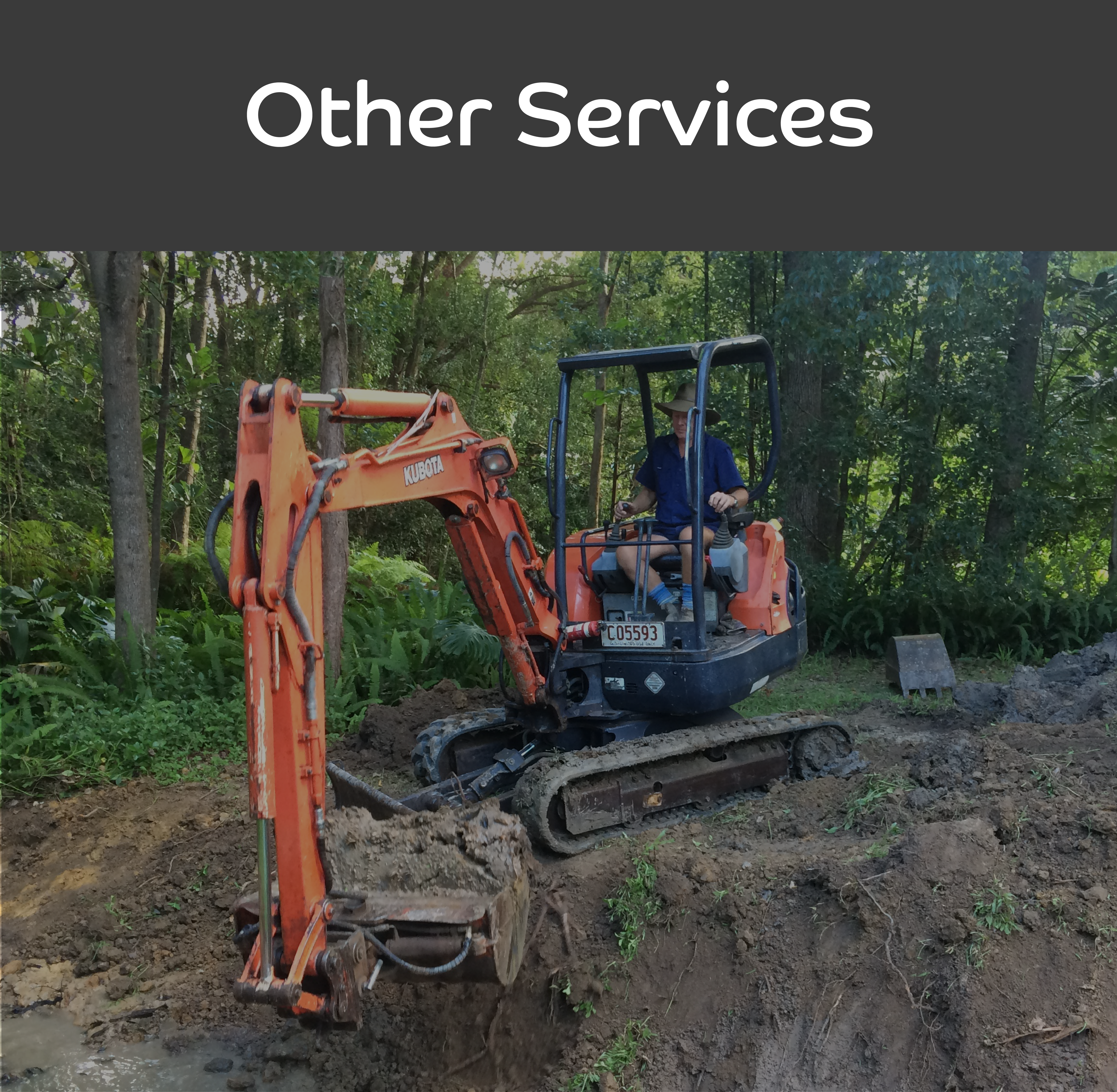 Other Earthworks Services
As a sub-contractor, A1 Dusty Earthworks has the range of experience necessary for any Civil earthworks or Road construction project.
Our operator is highly experienced, fully certified, with all the necessary insurances and Work plans for large construction sites.
Civil Excavation and Road Construction experience: 
Bitumen spreading
Excavations
Footings and trenches
Rock breaking
Post Hole boring
Site clearing
Rubbish removal
Retaining walls
Tranching
Construction sites include: 
Civil Construction: Local Councils and government bodies: Rohrig Constructions, Fulton & Hogan, John Hollands,
Abby Construction
Local Councils and government bodies: Amberley Air Base, Brisbane City Council, QLD Urban Utilities, Logan City Council, Redland Bay City Council
Insurance and Policies
With little induction, our experienced operator is able to work on any construction site. We have all the necessary equipment licenses, safety and environmental plans, equipment and public liability insurances in place:
General Safety Induction (Civil Construction)
Work Place Health & Safety Certificate
Work Safety Statement for High Risk Construction Activities
Risk Assessment Checks for Plant Equipment
Fire Ant Certificate
Environmental Policy and Plan
Quality Assurance Statement
Public Liability and Equipment Insurances
Income Protection and TPD Insurances
NOTE:  for Plant Hire Fees and Plant Equipment List – refer to the About Us page.
We service the greater Brisbane and Ipswich areas and engage in short or long term contracts.
Talk to A1 Dusty Earthworks today about our quality earthmoving and excavation services. We are a reliable company with a record of excellent and efficient results. Phone 0411 607 706 today.
With Over 20 Years Experience